The latest Micromodels news.
---
January 2021:
Another original catalogue from Micromodels showed up, catalogue P. This catalogue was issued march 1954
---
September 2020:
An original catalogue from Micromodels showed up. This catalogue was issued in 1952 and was marked with the letter B. It was part of a large series of similar catalogues printed from 1952 to 1957.
---
August 2020:
D.G. Models issued a reprint of the Bluebird for the Ruskin museum.
---
July 2020:
David O'Dowd has some nice tips on how to adapt existing locomotives into new versions.
---
May 2020:
Millimodels issued a new model: a passenger train from the South Eastern & Chatham Railway
---
December 2019:
A revised model of the Oil "Abadan" Set has been published by MicromodelsUSA. This version has coloured sheets and a laser cut sheet is added. It will now be much easier to construct all the steelwork.
---
November 2019:
Justin Olson designed six new railway models: Set NS VI and Set PG X.
Free downloads are available!
---
April 2019:
On the website Kendar.org all the free downloads of Zio Prudenzio can be found, including the Micromodelli.
---
february 2019:
In september 2013 Kawada Ltd. from Japan started a new kind of paper models: all the parts are cut by laser technology. So cutting out all those tiny parts is not needed anymore.
The series is called Paper Nano. The models are highly detailed and many of the models meet the Micromodels standard.
Another company also using laser cutting technology is Fascinations Ltd.
Their series is called Metal Earth.
All models are made of metal, with very fine details and most of them are very small.
In 2016 the China based company Microworld started their own collection of metal laser cut models. Many of the architectural models are very small with great details.
---
July 2018:
A new designer from the UK, Justin A. Olson, has designed three railway micromodels. These models were listed in a 1950 catalogue, but never produced by Micromodels.

---
April 2018:
A Promotion coupon "A present for schoolboys" was found on eBay. Micromodels was asking schoolboys to recommend a local shop that should stock Micromodels.

---
March 2018:
---
February 2018:
The Historical Model Railway Society (HMRS) purchased the John Skinley Drawing collection in late 2015. This collection includes all products made and designed by Modelcraft Ltd., ERG, JT Hill and John A. Skinley.
The history of Modelcraft from 1959 to 2015 has been updated.
---
December 2017:
A fourth copy of the very rare Bluebird showed up.
This one has no garage name printed on it.

---
November 2017:
A model of a section of New York City showed up. The model was designed by the Dutch publisher Little Cities  in 2003.

---
October 2017:
A new publisher has been discovered: Paper Model Mini.
This is a Japanese publisher with Japan based miniature paper models.


Himeji Castle

Byodoin-Houodo temple
---
August 2017:
The search function is finally in the English language (see top right on every page) . Now I know how to change this in English it is sooo simple to do 🙂
The Kardcraft page is updated with some new information about Kardcraft.
Also three road vehicles are discovered:

Open Top Double Deck Bus K Type 1919
Wallis & Stevens "Simplicity" Steam Roller 1927
"Mighty Atom" Foden Steam Tractor 1932

The Database has been completed !!!. It contains 192 pages jam-packed with information, and has nearly 1050 pictures.
Two new models have been issued by Micromodels London. They will become available this month.

MM 49 Ishtar Gate
MM 50 Buckingham-Palast. You can build the front part of the Buckingham Palace, which is visible from the street.

The models are well drawn, and not too difficult to build.

MM 49 Ishtar Gate

Ishtar Gate back

MM 50 Buckingham Palast

Buckingham Palast back
---
July 2017: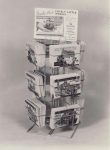 ---
June 2017:
---
May 2017: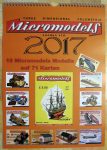 -update 13-5: The Micromodels Calender 2017 has been reprinted. 50 pieces have been printed, so that makes a total of 100 pieces.
---
April 2017:
-update: many additions to the  Autocraft / D.G.Models page.
---
March 2017: Database
Work has started on the Database.
---
February 2017: search function
A long awaited feature has been implemented in the website: a search function.
Look in the top of the screen for the Dutch word "zoeken".
We hope to get this term translated in English.
---
January 2017: MicromodelsUSA published some nice Micromodels.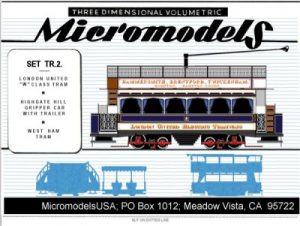 In the past years some nice new Micromodels from MicromodelsUSA appeared.
Some models that Geoffrey Heighway planned but never issued, like the beautiful set TR 2 London Trams.
Other interesting models, which are of their own design, are:
ARC XXXV Old London Phone Boxes
AV 7 Boeing B-17 & Messerschmidt ME-163
XXII Nautilus
---
January 2017: London Papers Ltd. has published a Micromodels Encyclopedia.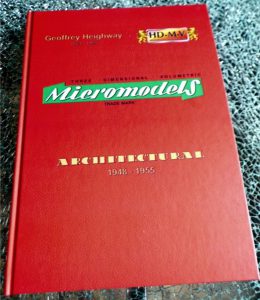 The English publisher London Papers Ltd. has published a Micromodels Encyclopedia. This encyclopedia contains four books.
These books contain the models with cards printed on high quality cardboard. Also the history and other interesting information about Micromodels Ltd. is reviewed.
---
January 2017: Micromodels London Ltd. publishes a variety of Micromodels.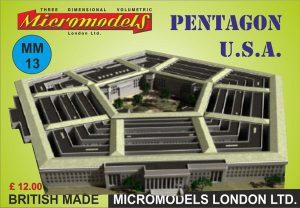 In 2015 a new publisher, Micromodels London Ltd. started producing micromodels. Reproductions of original Micromodels, but also new models, including models from Micromodelle Heidelberg.
---
December 2016: New models from D.G. Models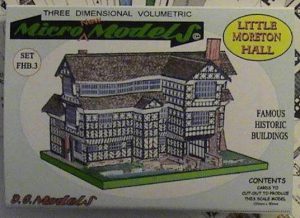 D.G. Models has published four Micromodels. Some are new models, some are redesigned Micromodels.
The new models are Shakespeare's Birthplace and Little Moreton Hall.
---
December 2016: relaunch of the website World of Micromodels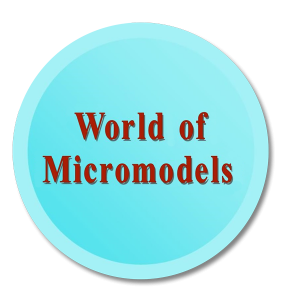 We are happy to relaunch the website World of micromodels.
The old website www.worldofmicromodels.com was cancelled because we went to a new webhost with a new website builder.
On december 1, 2016 work on the revised website started.
The new website's name is worldofmicromodels.nl
One of the new features will be a search function.
The website is also optimized for the use of tablets and smartphones.
It will take a while before the website is complete again. A lot of work has to be done, because all the web pages, including the Database have to be rebuilt.