Other Publishers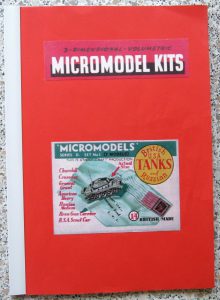 Lester Harrison produced "Micromodel Kits" in 1994. Every bit of information he could find about Micromodels was put together in this book. The 5th edition in 1998 had the size of A4 and contained 40 pages. It has no pictures, only on the front page, but it is jam-packed with information. Much of the information found on the worldofmicromodels.nl website is based on what is found in this publication. It must have taken many years to get all this information together. Especially when you take in mind it was done before the internet era.
---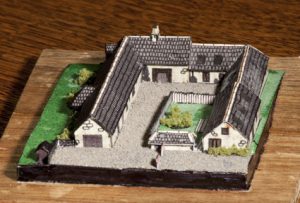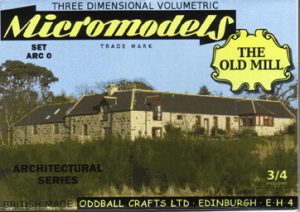 Frank C. Odds from the UK got a nice birthday present from his son and his daughter-in-law: a unique Micromodel of the house he lives in. The whole thing is very authentic looking: It is called ARC O The Old Mill and has the instructions printed inside the wrapper, just like the original Micromodels. So if you have no idea what present to ask for your next birthday …
---
Zeist Bouwplaten has published a model of the Expo '58 in Brussels in the scale of 1 : 2500 . The base is A4 format, and the model is sold as a booklet. Alas the world famous landmark The Atomium  and it's surroundings, which were part of the Expo '58, are not included in the model.