Welcome to the World of Micromodels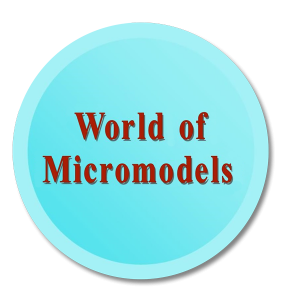 In the World of Micromodels all the aspects of these beautiful paper models will be dealt with. Micromodels are very small paper models published by Micromodels Ltd. in the middle of the last century in the United Kingdom.
Each model is made up of several small cards with the pieces of the model printed on it. They are wrapped up in a label.
Modelcraft Ltd. also did publish a number of micromodels. Many of them were sold as packets with a wrapper just like the models from Micromodels Ltd. , but also as single cards.
There are more than 100 original Micromodels published, varying from architecture, ships, trains, planes, vehicles, even dragons! Many people still collect them. Sometimes collectors pay hundreds of euros for one single model.
Once you have started collecting or building these beautiful models there is no way back. They are really something special and will find a special place in your heart.
On the History page you will find a complete story of both Micromodels Ltd. and Modelcraft Ltd. from 1938 up to 2015.
For more information about every model that is produced, just check out the Database.
These very small models are still being produced today. Most of the originals are reïssued, but also many new models see the light. You can find the reports in the New Micromodels section.
The Gems of Paper Modelling
Latest updates
December 2022

New models from Paper Nano
November 2022

New model from Micromodels London
May 2022

Picture from Armando Loni
April 2022

The Micromodels Encyclopedia is available again at Kamobo.

Pictures from Armando Loni

Pictures from Mike Stamper
January 2022

Pictures from Mike Mead-Briggs, models built by Barry Jenkins
January 2021